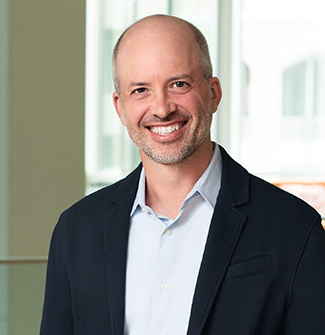 Mark Davies
Partner
Washington, D.C. Office
Mark Davies is Former Co-Chair of the Firm's nationwide Supreme Court and Appellate Practice Group. His practice focuses on litigation matters for technology companies, particularly ones that lead the world in hardware and software innovation. He is experienced in the Federal Circuit, the D.C. Circuit, other federal and state appellate courts, and the U.S. Supreme Court. He also develops trial court legal strategy, presents policy arguments to regulatory agencies, and advises on complex global disputes.
Mark is a highly successful appellate lawyer who has argued and briefed many cases, both in private practice and government. Mark has argued 50 appellate cases, including multiple arguments for one of the world's leading high-technology companies. He has handled many appeals for Asian and European companies in U.S. courts, including challenges to International Trade Commission actions. He has represented, often repeatedly, companies such as Bosch, Cisco, EMC, Emerson, Ericsson, Fujitsu, Harmon, Honda, Intel, MediaTek, Microsoft, Nintendo, Nvidia, Oracle, Solar City, Tesla, TSMC, VeriFone, Vizio, and others. And, he regularly helps defeat non-practicing entities such as Intellectual Ventures, IP Bridge, and Uniloc Corporation.
Mark has special experience at the Federal Circuit. Legal 500 reports, "prominent in the high-tech field, Mark Davies…is praised for his 'unparalleled Federal Circuit experience.'" An interviewee noted that he "'is an outstanding leader of their appellate teams, as well as a skilled and subtle advocate. He really knows the Federal Circuit. Mark also has the crucial ability to see both the big-picture forest and the technically-detailed trees at the same time, and to weave them all together into a compelling story on appeal.'"
Chambers USA also recognizes Mark's Federal Circuit experience, quoting an interviewee: "his questioning is insightful and he quickly grasps complex issues. He cuts to the heart of issues in a quick way." Another interviewee notes that "he has the ability to interact with complex patent issues and a layperson audience, making sure the story of complex cases comes through."

He is the author of the "user manual" for Federal Circuit appeals, Patent Appeals: The Elements of Effective Advocacy in the Federal Circuit (November 2017) and Artificial Intelligence: Law & Litigation (June 2022).
His cases have involved virtually every area of patent law, as well as copyright, trade secret, and trademark law. Mark's practice has a particular focus on cutting-edge legal issues of particular importance to high-technology clients, including novel issues such as patent damages, standard setting, and artificial intelligence.
Mark also appears frequently in federal district courts, serving as legal strategist in complex intellectual property cases. In high-stakes trials, Mark often leads 'appellate eyes' teams to set the stage for the inevitable appellate proceedings.
Mark also plays an active role in the development of U.S. technology policy. He has represented clients at the Department of Justice, the Commerce Department, the Federal Trade Commission, the Patent and Trademark Office, and other government agencies. His amicus briefs on behalf of various technology clients are often cited in judicial opinions.
Mark also has a strong pro bono appellate practice, representing clients in the D.C. Court of Appeals, as well as the U.S. immigration and criminal systems. He is a member of the District of Columbia Court of Appeals Criminal Justice Act Panel.
Before joining Orrick, Mark served as a member of the Appellate Staff of the Civil Division at the U.S. Department of Justice (1999-2006), where he represented the U.S. Patent and Trademark Office, the Copyright Office, the International Trade Commission and other federal agencies before the Federal Circuit, other U.S. Courts of Appeals, and the U.S. Supreme Court. Mark also practiced with another major law firm appellate practice in Washington D.C.
Posts by: Mark Davies
It seems we can't find what you're looking for. Perhaps searching can help.