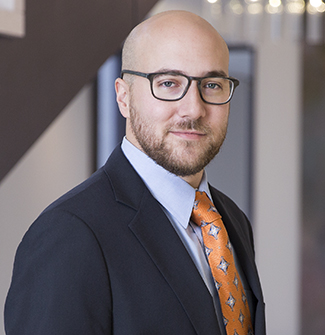 Jon Mandel
Managing Associate
Washington, D.C.
Jon draws upon his substantial legislative, regulatory and communications experience to counsel clients at the intersection of law and politics. He is an associate with Orrick's Public Policy Group.
Jon has testified before legislative committees in four states and Washington, DC, provided representation through an attorney general investigation, drafted legislation, lobbied lawmakers in dozens of states across the country, and spearheaded multiple legislative campaigns from start to finish. Current and past clients include professional sports leagues, daily fantasy sports and sports betting operators, satellite internet and television providers, energy generators and innovative companies in the sharing economy space.
Jon brings his background in politics to his role as an advocate and advisor for Orrick clients. Early in his career, he worked for one of the largest public relations agencies in the world. Growing passionate about serving his hometown, Jon managed the campaign of D.C. Council's current Chair Pro Tempore (Vice Chair) and served in his office as a staffer for three years, including as a legislative aide, constituent services coordinator, and communications director. In addition, Jon has over five years of experience in both local and national political campaigns, including in 2012, when he took a leave of absence from the D.C. Council to serve as a field organizer for President Obama's re-election campaign in Ohio.
Jon previously worked in Orrick's Real Estate Practice Group, where he assisted investors, real estate advisors and developers on all aspects of commercial real estate, including acquisitions, dispositions, financing, joint venture formation and leasing. He was a summer associate in the firm's New York office in 2017.
Posts by: Jon Mandel
It seems we can't find what you're looking for. Perhaps searching can help.