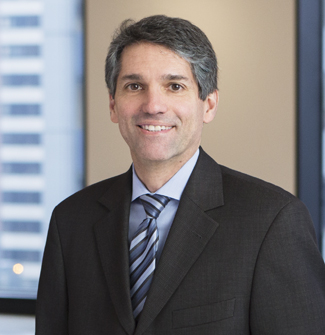 John Narducci
Partner
New York
John Narducci is a partner in the New York office and the leader of the firm's Tax Practice Group in New York. John's practice focuses on the tax aspects of securities offerings, mergers and acquisitions, restructurings, transactions in the energy market, financings, derivatives, as well as a broad range of other transactions.
John has extensive experience in stock and asset acquisitions, including tax-free reorganizations. He has represented purchasers, sellers and lenders in structuring acquisitions and negotiating the tax aspects of stock purchase and asset purchase agreements. Many of these acquisitions involved cross-border transactions.
Working with issuers, underwriters and investment funds, John has advised clients on numerous securities offerings, including securitization transactions, tender option bonds and high yield debt. Such offerings involved issuers in more than 40 countries.
John regularly works on the restructuring of transactions, including structured financings, project financings and energy and infrastructure projects. He advises on the tax planning aspects of such transactions.

Mr. Narducci has been involved in the development of tax-efficient financial structures, particularly in the cross-border context. For example, he has created tax-efficient structures for several investment funds. He also advises several financial institutions with respect to derivatives transactions, including the tax aspects of ISDA Master Agreements.
He also works with regulated and unregulated participants in the energy market on financings and a wide range of other transactions. Some of these transactions involve rural electric cooperatives.
John also advises on the tax aspects of pass-through entities, project financings and a broad range of other matters. He worked on the sovereign debt restructurings of Bulgaria, Costa Rica, Croatia, Nigeria, Poland and Vietnam.

Posts by: John Narducci
It seems we can't find what you're looking for. Perhaps searching can help.