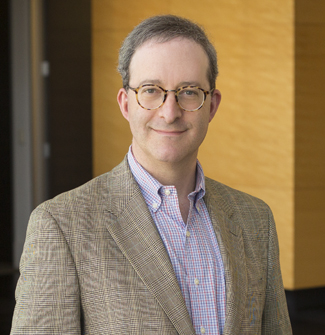 Howard Ullman
Of Counsel
San Francisco
Howard Ullman focuses his practice on competition and antitrust law, trade regulation, unfair competition, and class action and complex litigation issues.
Howard has extensive experience advising on and litigating Section 1 and Section 2 issues, distribution law and distribution system issues, competitor collaborations, joint ventures, pricing issues, non-price restraints and dealer termination issues.
Howard routinely addresses and counsels on the antitrust/intellectual property interface. He regularly counsels companies on competition issues, including Robinson-Patman Act (price discrimination) issues and market concentration issues. He has worked on a number of Cal. Bus. and Prof. Code Section 17200 (unfair competition) litigations. He has also worked on a number of antitrust-healthcare related matters, including mergers and acquisitions.
Currently, Howard represents Delta Dental of California and other Delta Dental entities in several litigations, including the In re Delta Dental Antitrust Litigation, a multi-district litigation brought by a putative nationwide class of providers challenging the structure of the Delta Dental system throughout the United States.
Howard has represented Nanya Technology Corporation and Nanya Technology Corporation USA in the national DRAM antitrust price-fixing cases, one of the largest price-fixing cases in recent years. Other price-fixing experience includes representation of a defendant in the DRAM antitrust price-fixing litigation and a large purchaser in connection with the SRAM antitrust price-fixing litigation, and representation of companies in alleged school milk and paint pigment cartels.
Howard has worked on antitrust cases in the life insurance industry and for Microsoft in connection with intellectual property issues. He defended a supplier of industrial equipment (commercial scales) and a major grocery store chain in connection with claims of below-cost pricing in the retail gasoline industry. He also defended a Section 2 case for a pool products manufacturer that resolved favorably.
Clients Howard has previously advised on antitrust matters include PG&E Corporation, Equifax, Dow AgroSciences, Boiron, Fujifilm, Fortress Investment Group and One Technologies, among others.
Howard also has experience in the defense of Proposition 65 cases alleging consumer exposures to cadmium, lead, mercury and benzo(a)pyrene. He also has briefed and argued numerous appeals in state courts and in the Ninth Circuit. In 2004, he briefed and successfully argued a case of first impression in the Washington Supreme Court concerning the enforceability of arbitration provisions.
He formerly served as an adjunct instructor of law at the University of Cincinnati College of Law and has spoken on the topics of antitrust and intellectual property at the University of California Hastings College of Law and at the Santa Clara University Law School.
Howard frequently writes on antitrust issues and often is quoted or interviewed in national media. He also has conducted a number of antitrust law webinars and has frequently spoken before the American Bar Association, the California Bar Association, the Ohio Bar Association and the Cincinnati Bar Association.
Posts by: Howard Ullman
It seems we can't find what you're looking for. Perhaps searching can help.