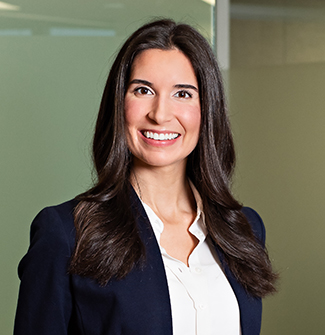 Michelle Nance
Managing Associate
Seattle
Michelle Nance advises clients on privacy and cybersecurity matters, as well as guides them through litigation and enforcement actions.
Michelle Nance advises clients in a variety of areas, including cybersecurity incident response, internal investigations, government enforcement actions, and complex commercial litigation. She has worked on data breach investigations for a variety of companies, helping them respond efficiently to sophisticated cyberattacks while protecting their data and the data of their customers. In addition, she has experience in a number of litigation matters, including developing and implementing litigation strategies during a two-week trial for a major company. She is also a member of Orrick's new Business and Human Rights practice and is passionate about finding solutions that uphold and further human rights principles.
Michelle is dedicated to her pro bono work. She currently helps sex trafficking survivors vacate their prior criminal convictions and provides legal advice to StolenYouth, a local nonprofit focused on ending child sex trafficking. She has also helped individuals applying for disability benefits, juvenile immigrants seeking legal status in the United States, and public health organizations with nonprofit law.
Outside of her work at Orrick, Michelle currently serves on the Domestic and Sexual Violence Committee of the Washington State Supreme Court Gender and Justice Commission.
Prior to law school, Michelle served as a legislative assistant to a representative in the Washington State House of Representatives. She also worked in the Office of Congressional Ethics in the U.S. House of Representatives and participated in Harvard Law School's International Human Rights Clinic during law school.
Posts by: Michelle Nance
It seems we can't find what you're looking for. Perhaps searching can help.