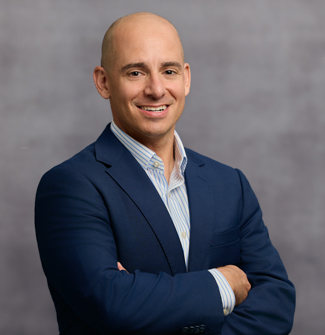 Marc R. Shapiro
Partner
New York
Marc R. Shapiro is a partner in Orrick's New York office. He is a member of the Commercial Litigation and Supreme Court and Appellate Practice Groups.
Marc represents clients in federal and state court at the trial and appellate levels with a particular focus on class actions, multi-district litigation, and mass joinders. Among Marc's current engagements, he represents Santa Clara University and a U.S. public university system in multiple pandemic-related class actions seeking refunds of tuition and fees; Deloitte & Touche in a pay and promotion gender discrimination class action; NCAA in concussion and injury-related cases throughout the country; Marathon Oil Corporation in nationwide climate change litigation; and multiple foreign defendants in a class action in an MDL arising out of allegedly defective drywall. Recently, Marc played a lead role in securing denial of class certification and affirmance by the Ninth Circuit Court of Appeals in an employment discrimination suit against Microsoft. He also successfully secured dismissal on immunity grounds of the Regents of the University of California in a class action before the Northern District of California. In addition, in response to the Covid-19 pandemic, Marc is actively assisting clients in strategizing around litigation arising out of the health crisis.
Marc served as a law clerk to Judge Betty B. Fletcher of the U.S. Court of Appeals for the Ninth Circuit. Prior to joining Orrick, Marc worked as an appellate and post-conviction attorney for the Equal Justice Initiative. In that capacity, he engaged in trial level and appellate representation of clients in both state and federal court, including two cases that were briefed and argued before the United States Supreme Court.
Posts by: Marc Shapiro
It seems we can't find what you're looking for. Perhaps searching can help.