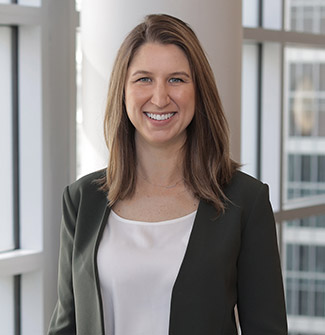 Nicole Gelsomini
Associate
San Francisco
Nicole Gelsomini is an associate in Orrick's San Francisco office. Her practice spans cybersecurity and privacy matters, complex commercial disputes, and government and internal investigations.
Nicole has defended companies in class action litigation and government enforcement following the announcement of cybersecurity and privacy incidents, as well as the initial investigation of potential incidents. She has also represented clients in securities, antitrust, and other commercial disputes. Prior to law school, Nicole was a teacher and a member of Teach for America's recruitment team.
Posts by: Nicole Gelsomini
Privacy & Cybersecurity Litigation partner Michelle Visser, counsel David Cohen and associate Nicole Gelsomini authored this blog post for the Washington Legal Foundation on the unsettled state of the law on constitutional standing in privacy and cybersecurity cases in the wake of two recent Supreme Court developments. Constitutional standing challenges are, and will continue to be, an important potential tool for privacy and cybersecurity defendants seeking to dismiss certain class actions brought in federal court. To establish standing, a private plaintiff must show, among other things, that he or she faces an actual or imminent concrete injury from the defendant's conduct. As explained in the Washington Legal Foundation post, however, the Supreme Court recently passed on two chances to clarify the test that will govern this standing inquiry, leaving defendants to wade through conflicting and ambiguous lower court precedent. The uncertain and nuanced state of this area of law underscores the importance of retaining experienced cybersecurity and privacy defense counsel when faced with this type of suit.