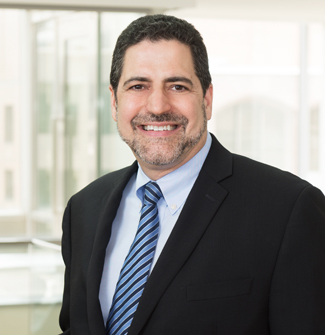 Robert Loeb
Partner
Washington, D.C.
Bob Loeb is a partner in Orrick's Supreme Court and Appellate Litigation practice, specializing in high stakes and complex cases. He has briefed hundreds of cases and has personally argued more than 185 appeals, including cases in the U.S. Supreme Court, every federal circuit and numerous state courts.
His breadth and depth of appellate experience and track record of success in high-stakes matters are why clients, including top financial institutions and tech and energy companies, trust Bob with their most important cases.
In April 2019, Bob argued to the U.S. Supreme Court in Food Marketing Inst. v. Argus Leader Media, regarding Exemption 4 of the Freedom of Information Act, which permits the government to withhold "confidential" private-sector "commercial or financial information" within the government's possession. In January 2019, Bob argued and won a billion-dollar case for a leading financial institution in New York's highest court. In 2018, he argued to the U.S. Supreme Court in Byrd v. US, regarding the application of the Fourth Amendment to rental cars, and won a 9-0 victory. In July 2018, Bob also won a Second Circuit appeal on an important, multi-million-dollar case regarding email phishing. Bob is also a leader on fintech issues, regularly advising fintech lending platforms, banks, and investors.
Before joining Orrick, Bob served as one of the leaders of an elite appellate group at the Department of Justice. There, in addition to major national security, commercial, and administrative law, Bob supervised bankruptcy appeals. At Orrick, Bob has continued to handle big ticket bankruptcy matters, such as a billion-dollar dispute over whether DHL's claim was discharged by United's bankruptcy, appeals from the City of Stockton bankruptcy confirmation, and a Ninth Circuit matter involving the interplay of the Takings Clause and bankruptcy law.
Bob's recent work includes matters for Johnson & Johnson, Credit Suisse, Microsoft, Gannett, Eni, Lending Club, Deloitte, EY, Medidata, Intel, Renco, and the City of Stockton.
Posts by: Robert Loeb
It seems we can't find what you're looking for. Perhaps searching can help.