Trade Secrets Watch is a blog on all things trade secrets. It's run by trade secret attorneys at the law firm Orrick, Herrington & Sutcliffe LLP.
Orrick's trade secret lawyers are based in thirteen offices across the United States, Asia, and Europe, and practice in six different practice groups.
Our blog offers the latest trade secret news and analysis from the United States and across the globe. We cover recent cases and proposed legislation, verdicts and settlements, practice tips, upcoming events, and other interesting trade secret tidbits.
Trade Secrets Watch has established itself as one of the leading trade secret blogs since it launched in May 2013, with over 75,000 views of its blog posts in its first six months of operation. It has received attention from the media and many others in the industry, including:
Thank you to all our readers for making Trade Secrets Watch a success!
EDITOR-IN-CHIEF: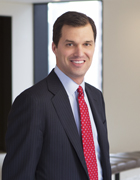 James H. McQuade
Partner
Employment Law
New York
Jim McQuade is a partner in Orrick's Employment Law and Litigation Group, and is based in the New York office. He represents employers on a broad range of employment matters and has extensive experience handling matters involving misappropriation of trade secrets and the enforcement of non-competition/non-solicitation agreements.
Jim is a contributing author and editor of the ABA's treatise on Restrictive Covenants and Trade Secrets in Employment Law: An International Survey.
He graduated from New York Law School, where he served as Articles Editor for the New York Law School Law Review. He earned his undergraduate degree at Hobart College in Economics.
Read more about Jim's background here
EDITORS: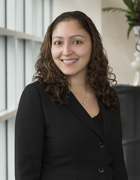 Kayla Delgado
Senior Associate
Employment Law
San Francisco
Kayla Delgado is a lawyer in Orrick's San Francisco office where she is a member of the Employment Group. She has experience litigating a variety of employment claims in both state and federal court, including trade secrets, discrimination, harassment, retaliation, and wrongful termination claims.
Kayla graduated from the University of California, Berkeley School of Law, where she participated in Berkeley Law's Death Penalty Clinic, a clinic designed to enable law students to provide high-level, supervised representation to clients facing capital punishment. Through her work in the clinic, she received hands on experience in appellate litigation and investigations.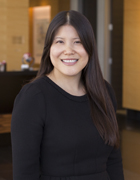 Catherine Y. Lui, Orrick Partner
Partner
Complex Litigation and Dispute Resolution
San Francisco
Cathy Lui is a partner in Orrick's Complex Litigation and Dispute Resolution Group, based in the San Francisco office. Cathy has significant experience in litigating complex commercial and trade secrets matters. She has particular expertise in obtaining and defending against temporary restraining orders and preliminary injunctions under exigent circumstances in fast-paced trade secret actions. Cathy's practice is across multiple jurisdictions in both federal and state court, and involves a variety of different types of trade secrets including technical secrets, financial information, and products and sales information. Articles Cathy has authored regarding trade secret issues have been published in Law360 and IP Litigator. Cathy received her J.D. from Harvard Law School and her B.A. and M.A. from Stanford University.
CONTRIBUTING AUTHORS
* Not a member of the LLP