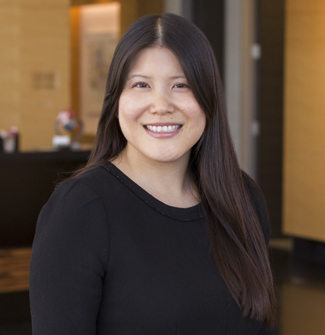 Catherine Y. Lui
Partner
San Francisco
Cathy Lui concentrates on trying complex litigation matters and trade secrets disputes, representing both plaintiffs and defendants in tech, financial services, and retail industries. Cathy has a particular focus on obtaining and defending against TROs and preliminary injunctions under exigent circumstances in fast-paced trade secret actions.
Cathy also engages in complex commercial litigation including employee mobility, breach of contract, and fraud cases. Her matters are often high-profile and industry-changing. Cathy's practice also includes trade secrets counseling and investigations on joint ventures, third-party vendor relationships, and emerging technology to help minimize the risk to companies. Bloomberg recently quoted Cathy regarding the risk on joint ventures. Cathy has significant experience in actions arising from the Defend Trade Secrets Act (DTSA), which created the first federal civil misappropriation of trade secrets claim in May 2016. Cathy has helped shape DTSA law on behalf of her clients through her involvement in some of the earliest DTSA litigation. Many of her trade secrets cases involve parallel criminal proceedings.
For her achievements, Legal 500 recognized Cathy as a "Next Generation Partner" in trade secrets from 2019 through 2023. The National Asian Pacific American Bar Association also recently honored Cathy as a 2019 Best Lawyer Under 40. This annual list recognizes individuals within the APA community who have achieved prominence or distinction in their field and demonstrated a strong commitment to the APA community or civic affairs.
Cathy also regularly speaks and writes about trade secrets issues. Cathy currently serves as the Communications Chair of the Trade Secrets Interest Group of the California Lawyers Association's (formerly of the California State Bar) Intellectual Property Section and previously served as Co-Vice Chair. She also writes a quarterly column about trade secret matters in the CLA's "New Matter" publication.
Cathy is very active within the firm and her community. Cathy previously served as the Hiring Partner for the San Francisco office. In addition, she is very involved in diversity, equity, and inclusion ("DEI") initiatives. Orrick selected Cathy to serve as the firm's 2020 Fellow for the Leadership Council on Legal Diversity and as a firm ambassador for an innovative DEI initiative called Move the Needle. Cathy also co-led the Firm's Asian Pacific Attorneys Affinity Group for over three years and remains an active participant and mentor in the Affinity Group. In addition, Cathy previously served as the Co-Chair of the Asian American Bar Association's Judiciary Committee, which is focused on increasing representation on the bench.
Cathy also maintains an active pro bono practice. Cathy's dedication to pro bono service was demonstrated by her work in an asylum merits hearing representing a Salvadoran religious activist persecuted by gangs in El Salvador. For her work on this matter, the Lawyers Committee for Civil Rights honored Cathy with the Father Cuchulain Moriarity Award. In addition, the Justice & Diversity Center of the Bar Association of San Francisco recognized Cathy as an Outstanding Volunteer in Public Service in 2014 through 2020 for her work with helping homeless clients remove outstanding warrants barring them from access to housing and employment.
Posts by: Catherine Y. Lui
It seems we can't find what you're looking for. Perhaps searching can help.